Actually, I have blogged a few times and pulled them. Just thought they were to

CraZy

.
So, What Have I Been up to?
Taking Time To Smell The Flowers!
About 2 weeks ago the
Lilac
was in full bloom, I was gifted with some gorgeous roses, there was Hyacinth, then the most beautiful Pink delicate flowers on a bush (don't know the name). I put them about in my home. The most favorite place being the mantle in my living room. I placed them in
mis
-matched
menagerie
of little glass
vessels
, some being antique. Perhaps a salve, flavoring agent even mustard or baby food/bottle.
(

Mis

-matched glass odds and ends to hold even the smallest of delicate petite flowers has always pulled at my heart strings. one of my favorite things)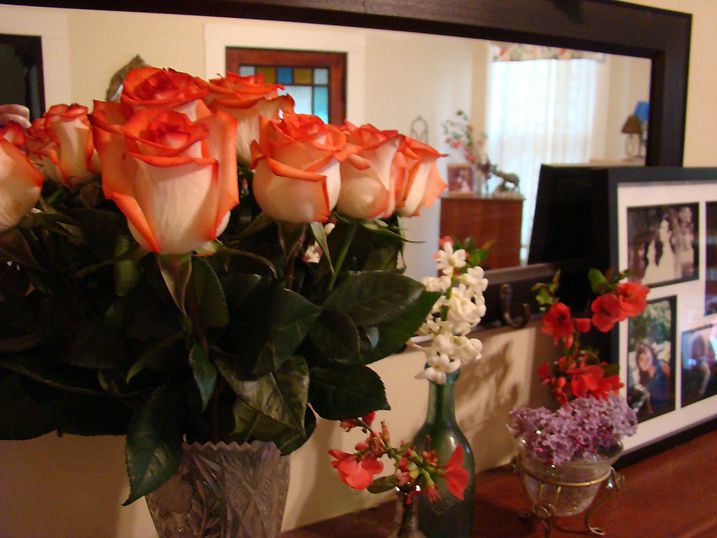 Then Last week there was one fine day. I knew it would be the finest that week, as the forecast predicted ran for the next 3 days in a row. My urges for smoking came on strong. I ran up to the store and bought 2

chickens

, 2

slab of ribs

and some good ole

Texan sausage

. No Fine day of smoking would have been complete with out the Hickory.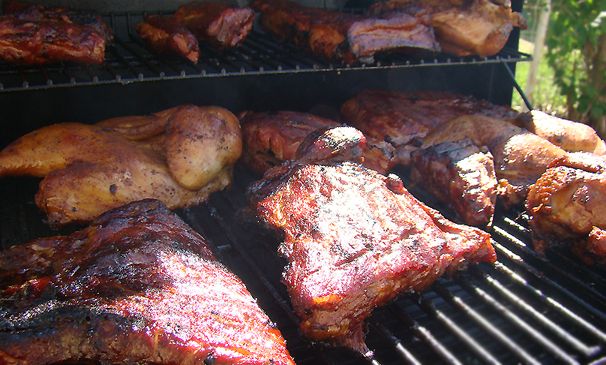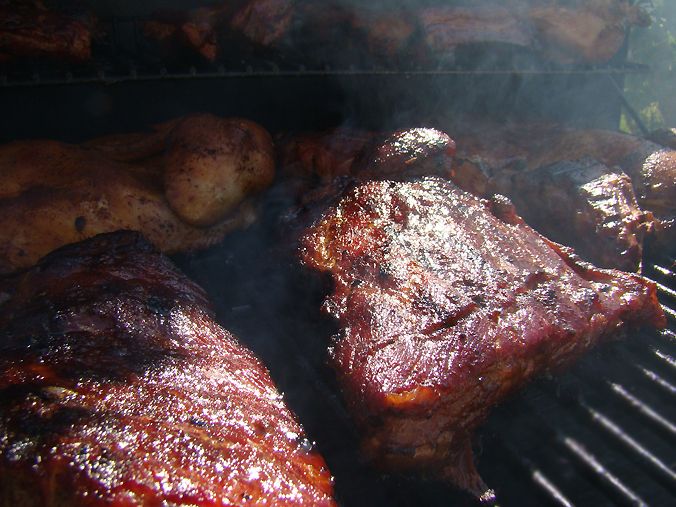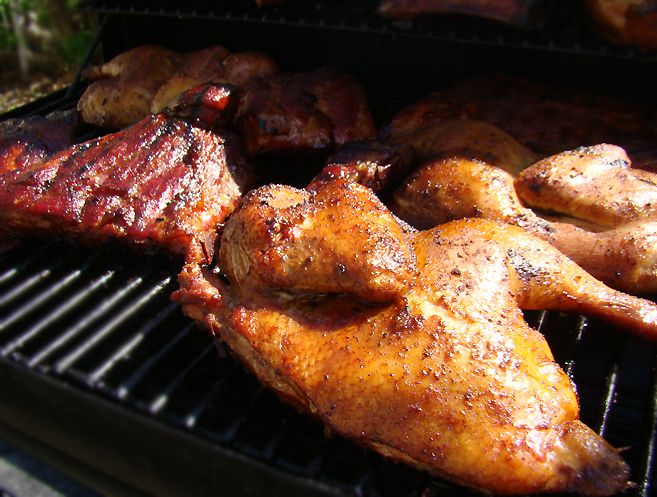 Nothing makes me Happier then the brown crispy skin of the chicken. As the Legs starts to swell, and the
kankles
get bigger, when pierced juice will come flowing forth. Smoke will rise. Then the beautiful smoke ring that is only found in smoke meats will appear.
(Oh My, My mouth is watering ...)
I have managed to creates something as well. I don't want to say something different, but rather something new.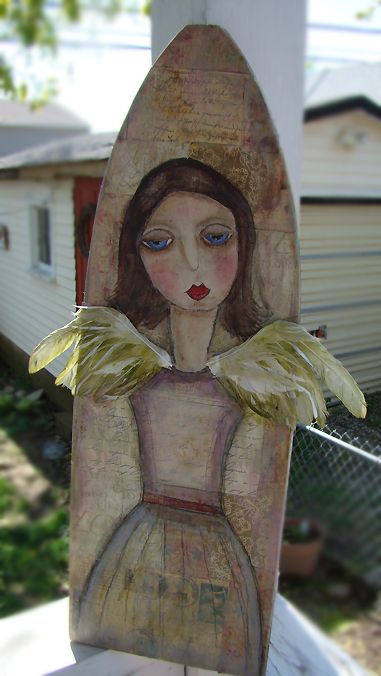 Last but not least, there is naked wabbit I have had
sitten
around since St. Patty's day **sigh**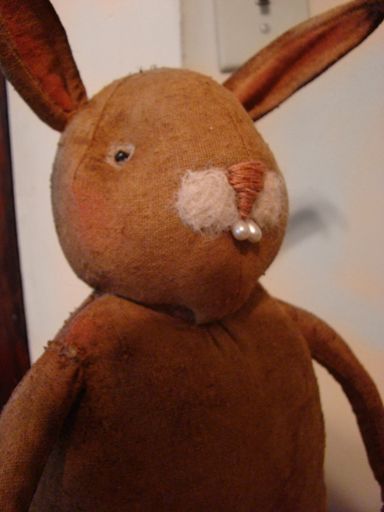 I have curled up with a couple of good books as well..cleaned the house...
This is what I have been doing..
Heidi