Grandma and I visited my ole south city stomping grounds the other day ..she was familar with the scene since she had been up many times to visit before we moved away from the city.

Our first stop was to Pho Grand Vietnamese restaurant .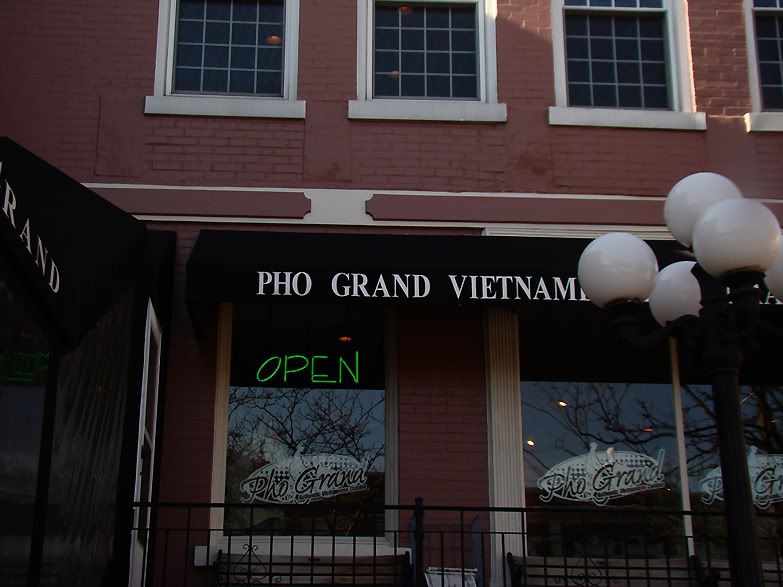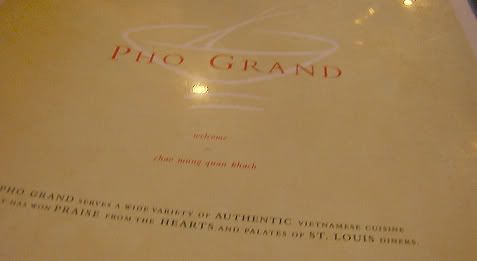 Off of Grand and Arsenal (on the good ole south side. ) Hubby use to work right there at a store called Street Side records when we met. He took Me to Pho Grand for our first date. Back then it was a hole in the wall with about 12 tables inside the restaraunt and maybe 3 outside. An average dish at the would cost around $3.00 ! and you could get a carafe of wine for around $5.00
Now it has grown to be extreamly popular, has totaly been upscaled with a new and improved bigger location and has had a major shi shi artistic overhaul in decor, going from the gaudy polyester asian disco feel to the creme dela creme french influence, and uptown ambiance.

At any rate Grandma and I had lunch...so yummy, love the yumminess of the fresh cilantro, lemon basil and lemon grass, mixed with some bean sprouts and a twist of lime~life is good!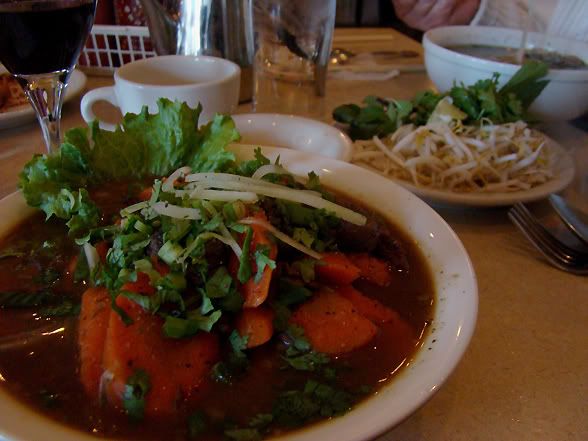 ( I had vietmanese beef stew with egg noodle, the first refined carb in 2 weeks!)

Sophia had onion with baby ginger chicken noodle! love the fish sauce(Nuoc mam)!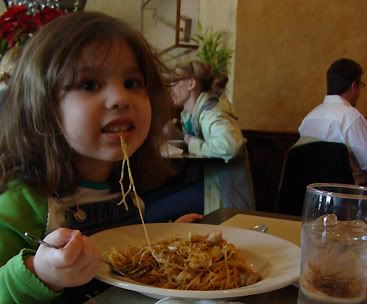 But what makes St. Louis so great is the DIVERSITY!! Right next door is an Afgan Restaraunt...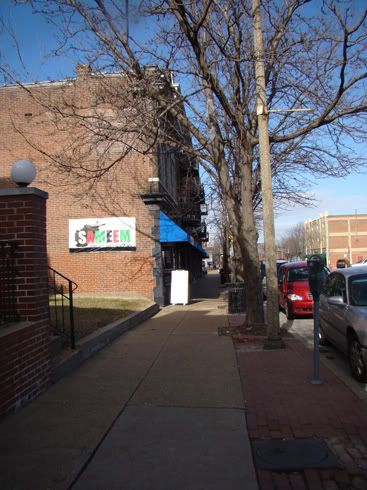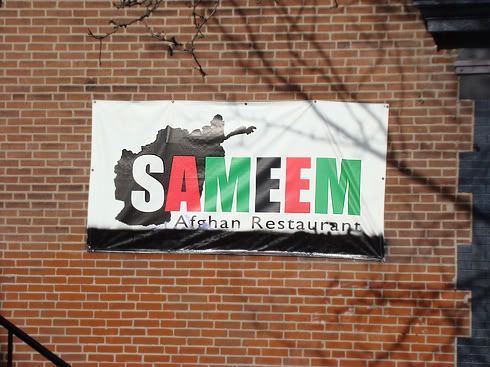 and across the street a Martinii bar(ok, not diverse, but fun right?)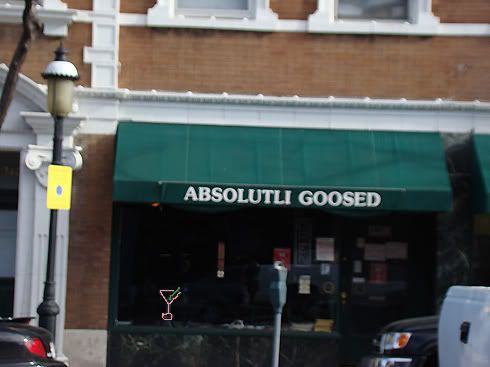 loved the play on names!

We finished or day at the German Meat Market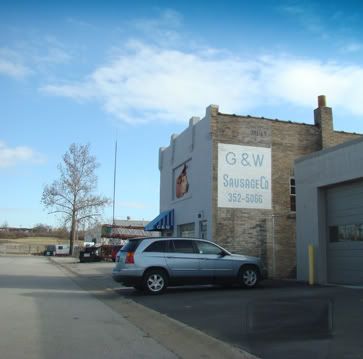 G&W~ only 5 min from the Hill, (the next field trip!~hubbys fam)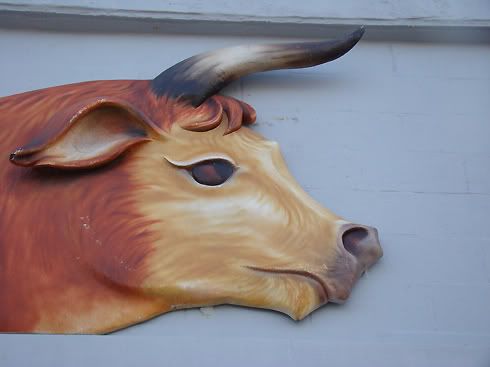 they are so popular they even sell the Bratwurst for Grants farm.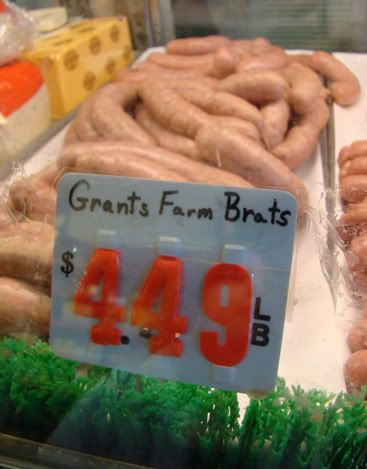 I get all of my Andouille from here (the best around) for my Gumbo and Etouffe and such. They have a variety of imported German goods as well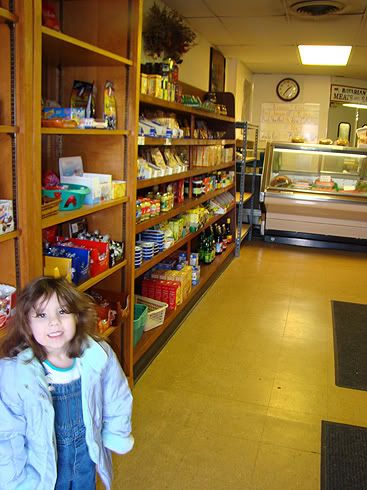 They have many fresh made lunch meats that they produce(they will even process your deer..but won't sell it...).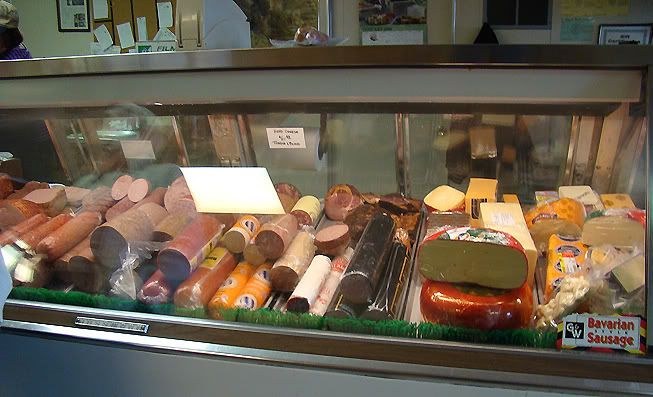 I remember eating these as a kid when I was in Germany, little chocalate eggs with Toys inside!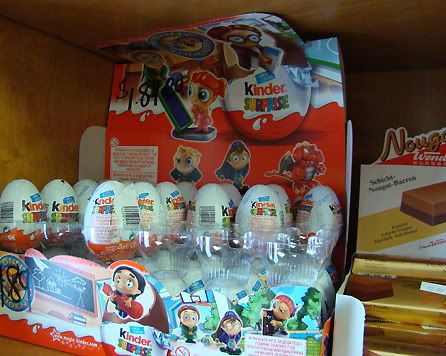 home again, home

again

,

Heidi