Yikes!!
My title says it all just about...
I have butterflies..for the kiddos..They start back tomorrow. And I have the butterflies..
Why..Because I am excited and thrilled for them. I remember as a kid being so excited about the first day of school..what'cha gonna wear? what kinda friends will you meet?
The orientation went by in a jiffy. Just dropped off our supplies and met the teachers. Christopher's teacher SEEMS SO WONDERFUL! Which is great. It is so hard to believe he is going in 6th grade (he really is supposed to be in 7th) HE did not get held back because he failed. By while in Kindergarten here the first year the teacher thought since he was NEW to the area that it would be best for him to be in kindergarten again (oh, and he did not hold his scissors right) GEEZ oh PETE....OF COURSE I did not know what to do so I listened. You see the first year Christopher atteneded Christian Private school. They were great, they had no problems with him going in the 1st, matter of fact they were more advanced AND SAID HE WAS ADVANCED!!! Then we move to a small town that is half backwards............)grrrrr....babbling..
but in short..iT MIGHT be a great thing. With the Diagnoses of Aspergers and all. Besides he is shorter then most 5th graders ( we are short peeps)
whew rant over!!!
Anywho it seems as if Christophers teacher is going to be great. All in all Chris has had great teachers. There has only been 2 that we have had issues with.
Gabby has ALWAYS had great teachers too..maybe to great. They use to be to "partial" to her. One year I remember being in a meeting and the teacher said "when 'so&so" does somthing I have to yell at them, but when Gabby does it I just can't" She has been teachers pet for years.
As far As Sophia Goes, home one more year unless I can find the money AKA make enough dollies to send her to pre K. She is ready. She can't stand the fact the kids leave and she has to be here during the day.
Last year while the kids were getting on the bus, she tried to get on, when I pulled her away she had a crying fit!! that went out for about 2 weeks until she understood it was her not her time.
GOING ON TO HALF CRAZED
Here IS my Spooky Time Jingles Offering
She is half crazed..but super sweet I think she is channeling me! (if you know me a wee bit that is me)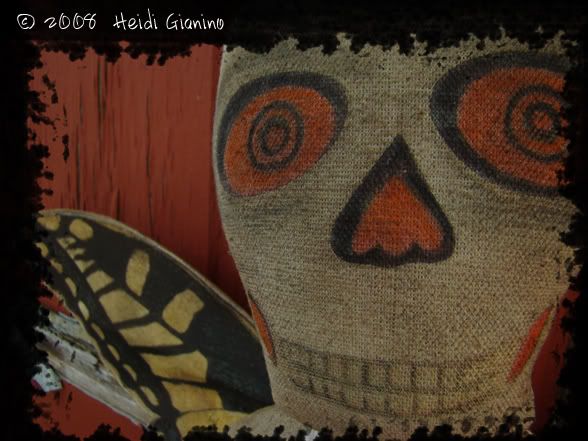 Next is my Newest Ebay Offering. I tried super hard to get it done for Spooky Time Jingles, but these old bones done move as fast as they use too.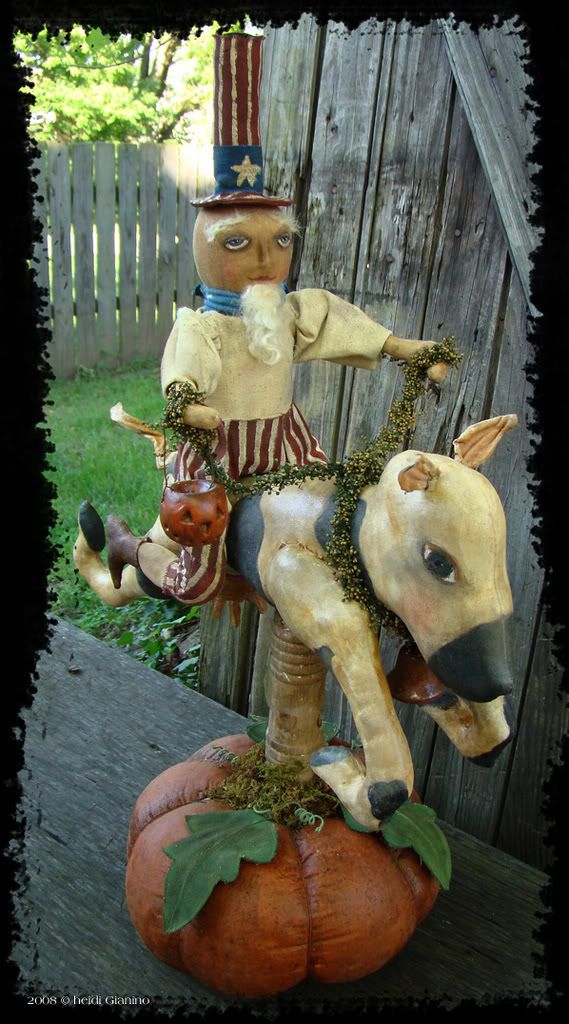 Well, need to paint Miss Gabby's Nails :)
Thanks for stopping by and learning a wee bit more about me
Heidi