Greetings!! Well, it has been almost a couple of weeks since I have posted. So what is going on? Well, I just finished up an order. It is by far one my most favorite patriotic dolls I have ever made.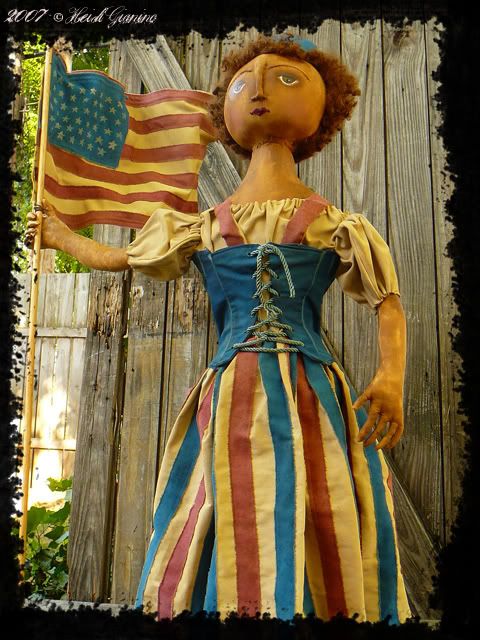 I have been working on 3 new pattern releases..soon to be out. I am thinking the middle of next week.

And moving foward in life. There for a while I fell into somewhat of a depression..I was looking at everyones' outside appearances and assuming that everyones' life is perfect, except mine. That is a lie. No one has a perfect life. Happiness is a state of mind and you just have to grow were you are planted. This is what I told myself....

So I ask you this..is the GLASS HALF EMPY? OR HALF FULL?
I think I am gonna have to say half full..All I think I need to be reminded from time to time

I look foward to blogging more in the future. Until then praying for you the most heartfelt blessings overflowing in your life ~~
With Much appreciation for your support
Heidi